[op_social_networking style="style-3" background_color="#3e87d3" icon_and_font_color_box="#fff" new_tab="Y" facebook_url="https://facebook.com/marjabothavandoorn" twitter_url="https://twitter.com/MarjaBvD" google_url="https://plus.google.com/+MarjaBothavanDoorn" linkedin_url="https://linkedin.com/in/marjabothavandoorn" instagram_url="https://www.instagram.com/marjabvd1" youtube_url="https://youtube.com/marjabothavandoorn" pinterest_url="https://nl.pinterest.com/marjabvd"]
Strengths-based Couples Coaching (Advanced)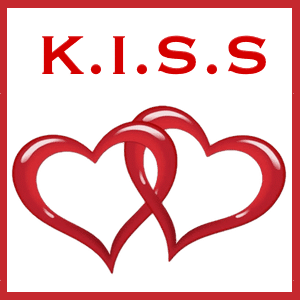 The Strengths-based Couple Coaching (Advanced) uses our very own K.I.S.S Framework™.
It is based on the StrengthsFinder® philosophy and created to help strengthen the partnership between couples.
Using the full 34 StrengthsFinder report of both individuals, this 2-3 month program* is designed to help couples focus on each other's strengths and facilitate powerful but often neglected conversations to deepen their relationship.
This program will help you understand:
how your top 10 talents impact your decision making
how your bottom 5 talents (blind spots) affect your relationship
how to leverage each other's strengths to build a stronger deeper relationship
Whether you have been together for 3 months or 30 years, this program is guaranteed to bring you fresh and transformational relationship insights.
* we'll meet 4 x 2 hours (spread over 2 -3 months)
What you'll benefit from Strengths-based Couples Coaching (Advanced)
Your relationship will deepen to an extend you didn't even realize was possible.
You'll embrace who you are, be more confident and proud of yourself and your partner because you will know yourself and your partner inside out and you'll realize just how AWESOME you both are.
There will be less frustration because both of you will be focussing on your strengths and how to consciously apply them to achieve your goals
You'll understand why you do the things that you do and why your partner does it differently.
You'll understand why your significant other spend money and time on certain things
Your relationship will improve because you will understand yourself better and have more appreciation for how your partner is different from you.
You'll learn how to leverage your own and your partner's talents to deepen your relationship and achieve relationship bliss
You will know your own and your partner's weaknesses, accept them and NOT try to fix them but learn to manage around them
You will understand how your talents play out in conflict situations
You will finally understand why no cookie cutter guru approach has ever worked for you, and what WILL work for you to achieve your relationship goals and dreams

---
YES, Marja - I'm very keen to follow this program. When can we start?
I'm very keen to do this program, but how do I know if you're the right coach for me?
KNOW your own and your partner's unique strengths. Understand how each of you have always been using these strengths:
Discover and Appreciate each other's own dominant strengths and what they mean
Embrace your unique communication and working styles
IDENTIFY your partner's strengths instead of weaknesses:
Learn how strengths can be mis-managed and how that leads to challenges in the relationship
Identify the genius and power of each strength and how to leverage them to strengthen your relationship and run your household more effectively
STEER through difficult times and learn to resolve conflicts using your strengths:
Identify contrasting strengths that can cause conflict and how to manage these conflicts
Identify times that we impose the way we see the world on each other because of our strengths and gain greater self-awareness
SPARK the fire of your relationship by speaking each other's love languages:
Understand each other's love languages and learn a more effective approach to communicating love to each other
Finish the program with a hands-on application session and communicate appreciation and love to each other

---
Pre-coaching requirement:
Pre-coaching requirement for each person is to take the StrengthsFinder 2.0 assessment,(FULL 34) read and highlight your own top 5 strengths as well as your partners and bring your entire report with you to our session.
Where will the coaching take place?
We'll mostly do this over Skype, FaceTime or WhatsApp. (But if we happen to be in the same part of the world, we could also get together in person.)
To register your interest for the StrengthsFinder Couple Coaching (Advanced), please click below.
YES, Marja - I'm very keen to follow this program. When can we start?
I'm very keen to do this program, but how do I know if you're the right coach for me?
Never heard of StrengthsFinder® or unsure of how this K.I.S.S Framework™ can benefit you?
Sign up for our Strengths-based Couple Coaching (Basic) Program first.
....and experience the impact of the StrengthsFinder® tool. Decide for yourself why it is really worth it to use the Strengths Philosophy to strengthen your relationship!