[op_social_networking style="style-3" background_color="#3e87d3" icon_and_font_color_box="#fff" new_tab="Y" facebook_url="https://facebook.com/marjabothavandoorn" twitter_url="https://twitter.com/MarjaBvD" google_url="https://plus.google.com/+MarjaBothavanDoorn" linkedin_url="https://linkedin.com/in/marjabothavandoorn" instagram_url="https://www.instagram.com/marjabvd1" youtube_url="https://youtube.com/marjabothavandoorn" pinterest_url="https://nl.pinterest.com/marjabvd"]
Strengths-based Couples Coaching (Basic)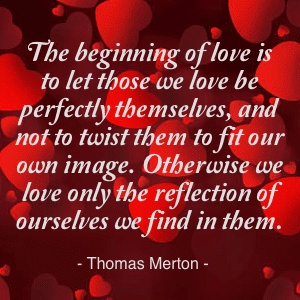 Do you know what makes your partner tick? Do you understand why some recurring situations seem to trigger conflict at times? Do you wish you could understand how he/she thinks?
We can help! With the StrengthsFinder® tool, you can now understand exactly what makes your significant other think a certain way so that you can grow and improve your relationship.
In this two hour coaching session, you get to learn more about how to engage with each other's strengths and build your relationship.
Sign up for our 2-hour StrengthsFinder Couple Coaching to experience the impact of knowing the strengths of your partner.
We guarantee that you will learn something profoundly new and amazing about your partner.
What you'll benefit from Strengths-based Couple's coaching:
Reading your report is interesting. Me, taking you and your significant other through the process of really understanding and embracing your own and each other's talents is TRANSFORMATIONAL. Your relationship will just never be the same again. Here's why: Both of you will learn the following about yourself and your significant other:
You are incredibly unique. ONLY 1 in 33million people have the exact same top 5 strengths sequence as you have. It is empowering, inspirational and hugely exciting;to understand how your and your partner's specific sequence works. That is what this coaching process will do for you.
You'll get a in-depth understanding of where your and your partner's strengths lie and understand why both of you do the things you do the way you do them.
You'll understand why you buy and spend time on certain things
You'll know how to apply your strengths in your relationship to experience a more fulfilling life together with more fun and less frustration.
You'll be more confident in who you are and your incredible unique gift to the world. And NO, it's not just in some of us. It's in ALL of us.
Your relationship will improve because you will understand yourself and your significant other better and you will appreciate your differences more.

---
Pre-coaching requirement:
Pre-coaching requirement for each person is to take the StrengthsFinder 2.0 assessment (at least your Top5), read and highlight your own top 5 strengths as well as your partners and bring your entire report with you to our session.
Where will the coaching take place?
We'll mostly do this over Skype, FaceTime or WhatsApp. (But if we happen to be in the same part of the world, we could also get together in person.)
You can buy codes and do the assessment here.
YES, Marja - I'm very keen to follow this program. When can we start?
I'm very keen to do this program, but how do I know if you're the right coach for me?

---